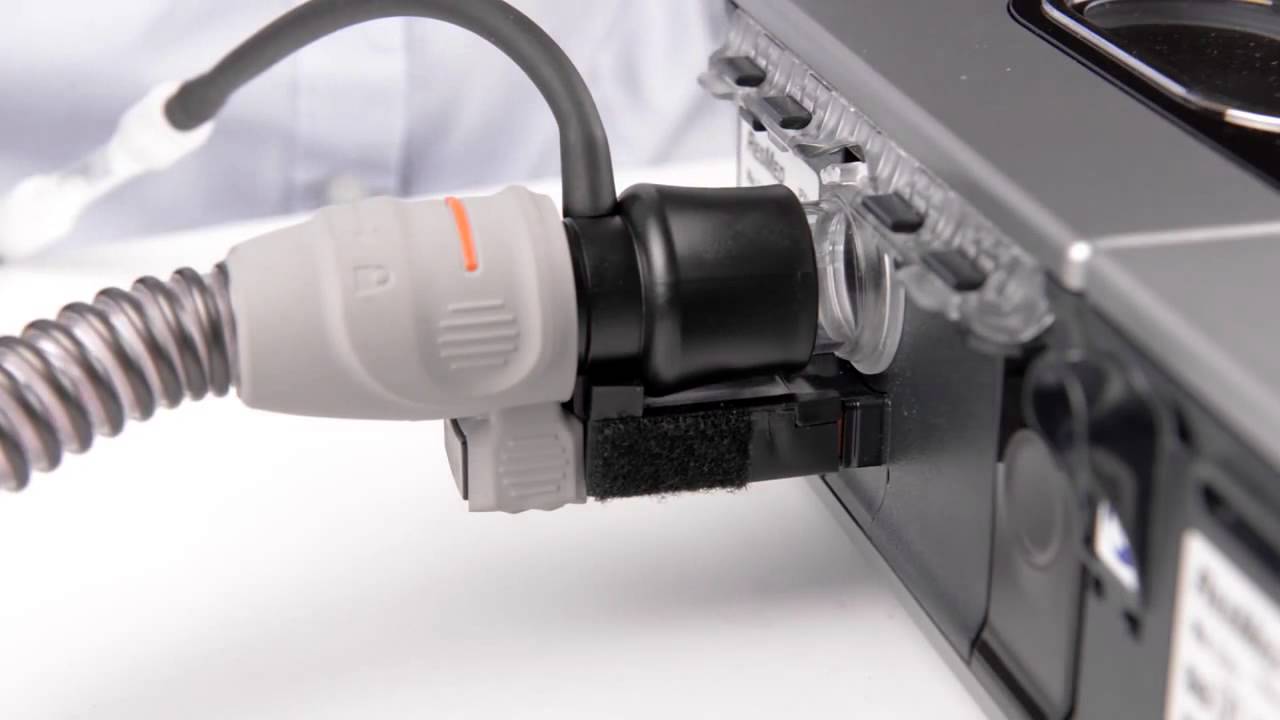 All You Need to Know About the Resvent iBreeze Auto CPAP Machine
Nov 10 2022
CPAP Machine
cpap machine
cpap machines
cpap mask
cpap masks
The Resvent iBreeze Auto CPAP with Heated Humidifier is an advanced, auto-tritrating PAP machine that changes the pressure on a breath-by-breath basis. This machine is both small and creative. Packed with advanced features for ultimate comfort, such as clever pressure relief, auto start, and smart ramp technology.
Over the past several months, the Resvent iBreeze Auto CPAP machine has emerged as a choice of the cpap machine for sleep apnea that is both cutting-edge and loaded with features. After the recall of Philips Respironics machines, which included a large number of DreamStation models, people who have had trouble locating a CPAP machine since the recall will be relieved to hear this good news. Because of the subsequent spike in demand for ResMed AirSense 10 machines, there is currently a scarcity of such devices; as a result, consumers have fewer alternatives available to them.
In a stroke of good luck, the FDA has given the iBreeze APAP machine permission for usage in an emergency setting. People who have just been diagnosed with sleep apnea, as well as those who merely want a replacement for an old, worn-out equipment, can now easily obtain devices from the iBreeze series. Click here to get  all you need to know about the Z2 Auto CPAP machine.
About the Resvent iBreeze Device
The Resvent iBreeze is an automated positive airway pressure (APAP) machine, not a continuous positive airway pressure (CPAP) machine as it is usually known. An APAP machine delivers automatic positive airway pressure as opposed to CPAP, which delivers constant positive airway pressure. The distinction lies in the fact that an APAP machine will alter the pressure level to fit your requirements on a breath-by-breath basis as opposed to maintaining a constant level throughout the night. People who have difficulty adapting to normal CPAP therapy will find this modification to be helpful. Learn more about the differences between APAP and CPAP by doing some further research.
Resvent iBreeze Features
The iBreeze is loaded with a variety of useful functions, such as automated leak correction, automatic start, leak compensation, power conservation mode, and automatic adjustment for altitude. Do you have an interest in finding out more about the characteristics that distinguish the Resvent iBreeze APAP machine different from its competitors? Continue reading if you want to learn more!
Pressure Relief
In addition to the iBreeze's capability to automatically alter the pressure, the Intelligent Pressure Release (IPR) algorithm feature that is included into the Resvent device enables a gentler, lower pressure range during exhalation. This allows for an easier exhale that has a more natural feel to it, which helps further adapt the experience of therapy for sleep apnea for each individual user.
Intelligent Humidification
By adding moisture to the compressed air, humidification can make treatment for sleep apnea far more comfortable by reducing the risk of dry mouth and nasal passages. The iBreeze series includes a built-in humidifier that constantly checks the amount of water present and turns off by itself if it detects that there is insufficient water. There is even a notification that is in your line of sight to let you know.
The heated humidifier also has the ability to monitor the temperature and humidity levels in the surrounding air! Throughout the course of the night, the optimal moisture level is preserved in order to forestall the formation of condensation inside of the CPAP mask and its associated tubing.
Smart Ramp Settings
With the Smart Ramp feature, the iBreeze begins with a low air pressure that is scarcely visible and gradually increases to the maximum therapeutic pressure as you settle in and fall asleep.
Detection of Leaks
It is possible for your air pressure to leak, which the iBreeze will automatically detect and notify you of. This can occur if your mask does not fit properly or if your supplies are worn out. To ensure that your sleep treatment is successful, it is essential that the air pressure be at its full power. Nobody likes to discover when they wake up in the morning that their therapeutic compressed air has been escaping through the cracks over the previous night. In addition to being able to detect leaks, it also has a feature called leak compensation, which will automatically increase your pressure to compensate for any loss.
It is also able to detect and notify you if any of the holes in your mask are blocked, which may occur periodically if you change positions in the middle of the night or if your bedding is blocking your mask. To learn more about how to adjust the alerts and settings, please refer to the documentation that came with your device.
LCD that is simple to read
Even if you forget your glasses or contacts in the middle of the night, the 3.5-inch LCD screen on the iBreeze is simple to use and allows for quick adjustments to your treatment, ramp, and comfort settings. Because you have the option of using an SD card, and because the iBreeze also has built-in wireless connectivity, you will be able to utilise the iMatrix sleep data management software to view even more detailed statistics and information.
Conveniently Sized
The iBreeze has dimensions of 9.4 inches by 7 inches by 5.5 inches, which means that you can easily accommodate a light or alarm clock on your bedside table together with the machine (but the iBreeze may serve as your alarm clock as well!).
Mask Compatibility
Because it utilises a standard 22 mm connector, the iBreeze is compatible with any sort of CPAP or BiPAP mask that you might choose to use. This comprises masks that cover the entire face as well as nasal masks, as well as masks made by other brands, such as the ResMed Airfit or the DreamWear by Philips.
Read More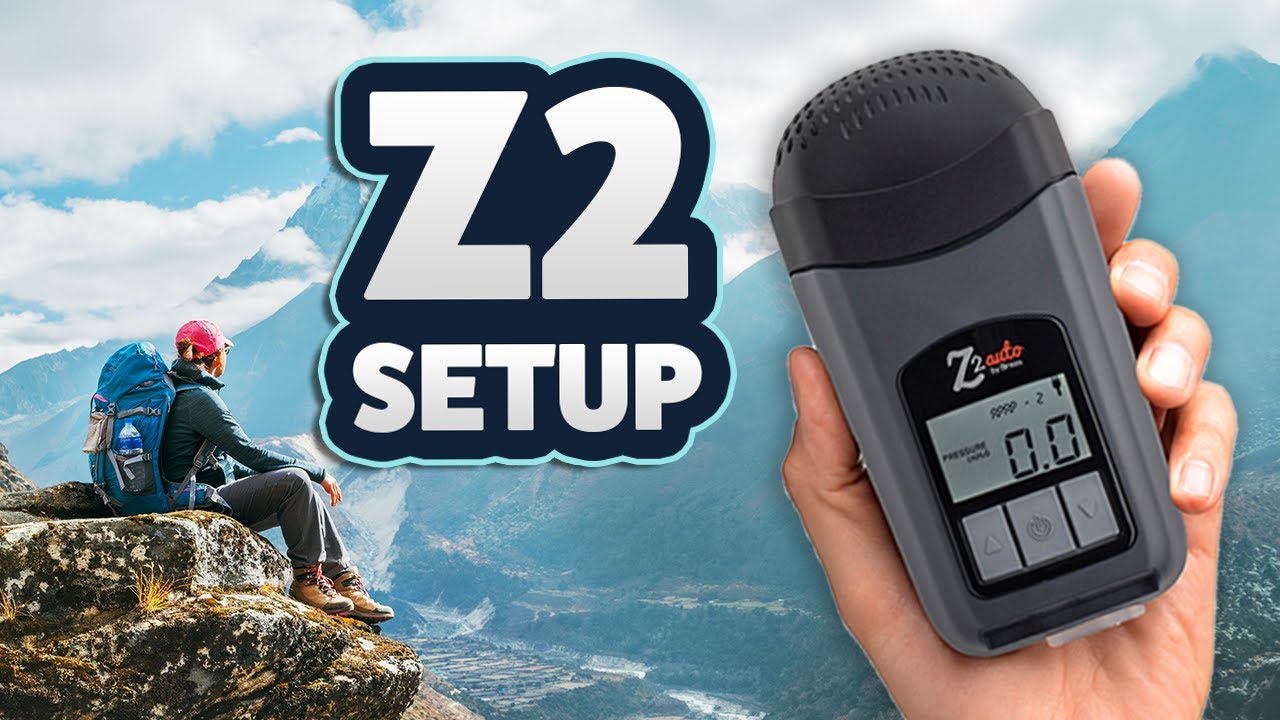 All you need to know about the Z2 Auto CPAP Machine
Nov 10 2022
CPAP Machine
Sleep Hygiene
cpap machine
cpap machines
cpap mask
cpap masks
The Z2 Auto Travel CPAP Machine is quickly becoming a favourite among those who need to use CPAP machine therapy. The trick? The Z2 Auto is 29% quieter than the Z1 Auto and features a new motor pitch for enhanced convenience and peace of mind. That's a plus, right? Given its portability and low weight, it's a great choice for time-pressed vacationers.
When compared to similar products, how does it perform? Get to the bottom of it!
Volume of Noise
The Z2 Auto is 29% quieter than the Z1 Auto, measuring in at 26 decibels. On the other hand, in comparison to the Z1 Auto cpap machine, the motor's pitch is a deal breaker. The Z2 Auto is so quiet that it might be mistaken for the white noise you hear while you're trying to drift off to sleep. This modification eliminates the need for a separate nightly regimen for therapy. The integrated Q-Tube Muffler further reduces noise to make for a more peaceful night's sleep.
Cost
Although more costly than the Z1, the Z2 Auto is still a good deal when compared to other vehicles in the same market segment. A Q-Tube CPAP Muffler is included to reduce noise, and a Heat Moisture Exchange Unit (waterless humidification) is provided to prevent nasal and pharyngeal dryness.
Warranty
In the CPAP machine market, a two-year guarantee is the norm. It protects against faults and flaws on the part of the manufacturer but not against abuse. The Z1 Auto's three-year guarantee is the longest in its class. As a result, we ranked the Z2 Auto on par with other portable computing devices that also come with a guarantee of two years.
Weight
The Z2 Auto weighs less than a pound since it is so lightweight. Its lightweight design of 10.4 ounces makes it an ideal travel companion. It has similar weight ranges with the Z1 Auto and similar travel accessories. The Z2 Auto's modest weight makes it easy to pack it in a bag and take it with you when you travel.
Size
If you're looking for a CPAP device that can be easily transported, your search can stop here. The Z2 Auto's low weight and compact dimensions make it easy to transport in the palm of your hand. You can take your therapy with you everywhere you go because to the machine's compact design, which means you can pack it in virtually any bag. Bring your CPAP machine along on all your travels since life is an adventure.
Stress Reduction
The Z2 Auto monitors your breathing cycle in real time, adjusting the therapeutic pressure as needed. Due to the Z2 Auto's ability to customise therapy to each individual's need, there is no "one size fits all" approach to care. The automatic pressure regulation can also help you avoid unnecessary trips to the doctor.
The Z2 Auto not only automatically adjusts the pressure, but it also features a feature called Z-Breathe Pressure Relief that momentarily lowers the pressure during expiration to make breathing easier. What's another perk? Z-Breathe technology aids in the establishment of a healthy breathing pattern and the consequent rise in personal ease. When comparing this machine to others, we found that they all had Pressure Relief technology and auto-adjusting pressure, therefore we gave them all the same rating.
Treatment Monitoring
Do you have a knack with numbers? Want to maintain tabs on your progress in therapy?
If you're using a Windows PC, you can import your treatment data straight from your Z2 Auto. The Nitelog Mobile App allows you to examine your treatment data on the go. Z2 Auto's treatment tracking features are on par with those of other travel machines.
Humidification
A Heat Moisture Exchange Unit, like ResMed's HumidX, is built inside the Z2 Auto. Humidity from exhaled air is recycled by the Z2 Auto to simulate a damp environment without the need of any additional water. Your nasal passages and throat will be kept moist in this way. Which brings us to the finest part: You won't need to bring along a humidifier or a container of distilled water when you take use of this device. Simply by inhaling, you can get some humidification.
Comparable to the Z1 Auto, the Z2 Auto boasts an automatic starter and shutoff. The Z2 Auto begins working as soon as you put on the mask since it can detect when you begin to breathe differently. The Z2 Auto will detect a change in your breathing pattern indicative of waking and turn off accordingly. That's great news for those who are always on the move.
When comparing intelligent features, the Z2 Auto is almost on par with the DreamStation Go and AirMini.
Replacement Batteries
We've got everything you need if you're going off the grid or just want to be prepared for any eventuality. Z1 and Z2 Autos may use the Z1 and Z2 PowerShell Battery, which has been designed specifically for those two machines. It's true that the Z2 Auto is compatible with every add-on that was made for the Z1 Auto. Like the DreamStation Go, which comes with a dedicated battery, this one does, too.
The Z1 and Z2 Mixed Cable Kit allows you to link the Z2 Auto to the Pilot-12 Lite. Another viable alternative is the Portable Outlet CPAP Battery, which may be used to power any device that has a power cord and an appropriate outlet.
When compared to other vehicles in its class, the Z2 Auto excels in almost every category and has become a household brand. The Z1 Auto and the Z2 Auto primarily vary in their pitch ranges and humidification settings. The Z2 Auto is difficult to top because it allows you to leave your humidification system at home while providing a quieter machine.
Read More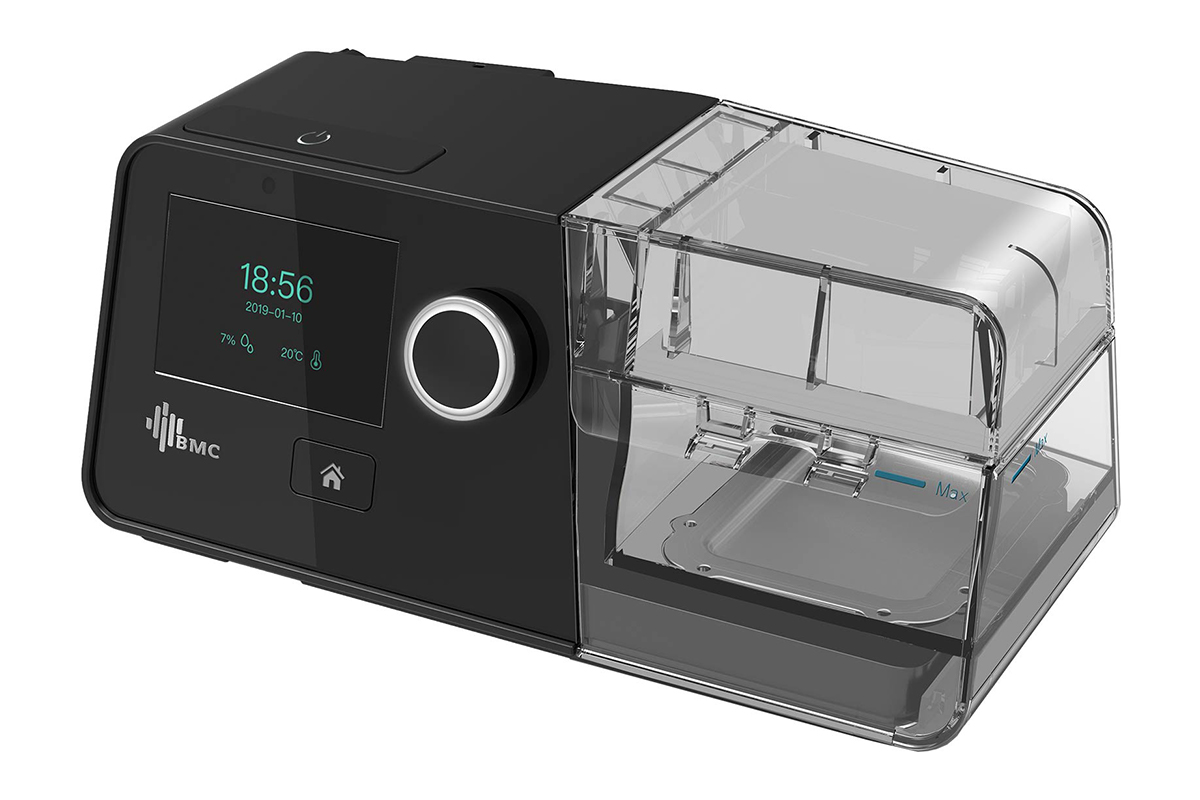 A Detailed Guide to Luna II Auto CPAP Machine
Nov 10 2022
CPAP Machine
cpap machine
cpap machines
cpap mask
cpap masks
Since the recall of the widely used Dreamstation series by Philips Respironics, we have seen increased interest in the Luna II APAP machine from 3B Medical. Many of our CPAP customers have responded by trying out different methods of treating their obstructive sleep apnea, with the blessing of their doctors. Machines like the Luna 2 and the Resvent iBreeze APAP stand out because they have a heated humidifier built right in. To what extent, though, can these gadgets live up to the hype in terms of functionality and user friendliness? Examining the Luna 2 in further detail.
Luna II Auto CPAP Machine Overview
The Luna 2 is a self-adjusting device for treating obstructive sleep apnea. Unlike a traditional cpap machine, which keeps the same pressure setting throughout the night, this one may be adjusted as needed. Machines like the Luna 2 and others in the APAP family may alter the pressure according on how quickly or slowly you breathe (but always within your prescribed range). In theory, this should decrease the need for follow-up appointments at the doctor's office to make pressure adjustments.
In order to maintain airway patency, APAP machines consistently deliver the minimal pressure required. That's great news for those who have trouble sleeping with their CPAP machines or are just starting out with the treatment. Additionally, it may modify its pressure output in response to short-term obstructions, such as those brought on by allergies or the common cold, allowing for more efficient mucus removal.
A physician should help you decide between an APAP, CPAP, and BiPAP equipment. Different machines have varying degrees of success treating specific illnesses. However, it's important to inquire about this if you have trouble exhaling while using a CPAP or require many pressure settings as opposed to a single one.
Features
The Luna 2 is a cheaper alternative to other phones with similarly advanced capabilities. Like those other versions, this one is backed by a guarantee that lasts for two years. Listed below are a some of the Luna 2's most lauded specs.
A Remedy for End-Pulmonary Tension
With the Luna, users may breathe out without having to battle against the inflow of air. This facilitates a more organic breathing experience. The Reslex EPR has a range of 1–3, with 1 providing the least amount of pressure decrease and 3 providing the most. It is optional that you use this function at all.
Integrated Warm-Air Humidifier
During allergy season or the cold, dry months, humidification is a godsend for CPAP users. Dry mouth, nasal congestion, and throat discomfort may all be avoided with the aid of humidified air.
You can increase or decrease the humidification level, as shown by ascending or descending blue bars on the LCD display. The settings can be adjusted from 1–5 or deactivated completely. Heated tubing is not included with the Luna 2, but it is available for purchase.
Auto Start and Stop Operation
With just a few breaths after donning the mask, you may begin your therapy session, and removing it will not affect your personalised settings in any way. There is no need to restart the device after each night-time awakening.
Non-Disruptive Work Environment
As advances in sleep treatment technology have been made, CPAP users have become accustomed to the devices' whisper-quiet operation. The Luna 2 emits only 28 decibels when operating, making it silent enough to be used in a library.
Easy-to-Use User Interface
The Luna II CPAP machine features a 3.5″ colour backlit LCD display on its top. A single dial menu and two buttons provide quick access to all of your preferred settings and the information from your most recent therapy session. Information such as compliance hours, average pressure, AHI, snoring index, and leak rate are shown on the screen.
Whether you want a nasal, nasal pillow, or full-face mask, you may select your preference here. Please be aware that the screen will go dark for around 20 seconds, but that it may be readily re-awakened by pushing the button.
Access to Information About Sleep Therapy
You may simply view and share your compliance data with your healthcare practitioner via the Luna II Auto PAP's wi-fi connectivity. Choose your report type in the machine's iCode area and it will show you a code. You may get your report by entering that code into an iCode app or website. You may also scan the QR code.
Detection of Mask Leaks
Leak detection is another useful function for CPAP masks that is missing from the Dreamstation and related versions. The air pressure going to your airways might drop due to these leaks, which can cause dry mouth and discomfort. The Luna has a helpful mask leak warning that will sound an alarm if there is a problem with your mask.
Ramp-Up Period Increased
Whereas the DreamStation and similar devices top out at 45 minutes of ramp time, the Luna 2 APAP gives you 60! The ramp timer can be set anywhere from 5-60 minutes in 5-minute increments.
CPAP Luna 2 Auto Setup
Upon removing the 3B Medical Luna II Auto CPAP from its packaging, you will discover that it comes with a stylish, cushioned carrying case that has a dedicated space for each component and clear labels to indicate their proper placement. You may expect to get the unit along with its associated water tank, tubes, air filter, instructions, AC power cord, and power adapter.
Just put it into an electrical socket and the machine will start working. When the device is turned on, the LCD display will illuminate to show that it is ready for use. After connecting the CPAP tube to the machine air outlet and CPAP mask, set up the machine on a flat surface, such as a nightstand.
Various Advantages and Disadvantages
In comparison to widely used machines like the ResMed AirSense 10, this one is bigger and heavier but still very compact. The Luna II weighs in at slightly over 4 pounds, with dimensions of 10.7″ x 7.2″ x 4.5″, and includes a built-in humidifier. The AirSense 10 is smaller and lighter, measuring just 10 by 4.6 by 5.9 inches, and costs less than three pounds. Unfortunately, there is currently no battery option for Luna II APAP, making it less than suitable for travel.
The Luna II Auto CPAP's low cost makes it a great choice for consumers who need a reliable CPAP but are on a tight budget. Customers also value the longer ramp time and mask leak detection, which we provide at a more affordable pricing.
Read More